ANNOUNCEMENT!!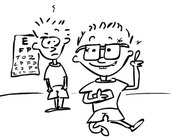 Beginning March 6, 2013, the office of Dr. Malcolm Ing will be adjusting office hours to further accommodate our patients.


Our new office hours will be:
Monday, Tuesday, Wednesday, Thursday: 9:00am-5:00pm
Friday and Saturday: 9:00am-12:30pm.


We are currently accepting new pediatric and general ophthalmology patients. Our friendly staff will be able to offer you an available appointment in as soon as one week WITHOUT a referral from the primary physician (check with your insurance company first as some insurances require referral from the primary care physician).


---
Malcolm R. Ing, M.D., F.A.C.S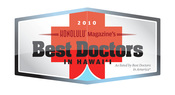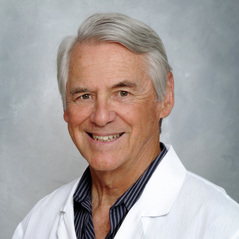 Malcolm R. Ing, M.D. was born and raised in Hawaii. He is a comprehensive family ophthalmologist with special training in the diagnosis and treatment of eye problems in children especially crossed or drifting eyes.

Dr. Ing received his pre-medical training from Harvard University, graduated from Yale Medical School and completed his Ophthalmology training at Yale University. He completed a Fellowship in Pediatric Ophthalmology at Children's Hospital under the direction of Dr. Frank Costenbader and Dr. Marshall Parks who was voted one of the ten most Influential Ophthalmologists of the 20th Century in Washington, D.C.

Dr. Ing enjoys teaching at the John A. Burns School of Medicine at the University of Hawaii and serves as clinical Professor and Chair of the division of Ophthalmology.

Dr. Ing has also received national and international recognition for his work in Pediatric Ophthalmology and the treatment of crossed eyes (strabismus). He has published over 60 scientific articles on these subjects and is listed in Best Doctors in America (since 1992) and also listed in Honolulu Magazine's Best Doctors in Hawaii.

In his spare time, he enjoys surfing and won the Hawaii State Surfing Championship in the Legends Division in 2003 and 2004. Dr. Ing also has had a lifelong interest in painting and at one time was interested in pursuing a career in art.

His father, also a physician, advised him to pursue surgery as a career instead, saying, "You can be an artist with your surgery and make your patients look better as well as helping them to function in life."